Matrix GFX11 3G Gateway 1 Channel
Presenting Matrix GFX11, a compact and intelligent terminal that satisfies all your voice communication needs using the 3G/GSM line. The FXS port of the GFX11 can be interfaced to the trunk port of any PBX. This allows all users of the PBX to make and receive calls through the 3G/GSM line. – 3G 850/1900/2100, GSM 850/900/1800/1900 – 1 x RJ11 Phone Port – Connects to analogue trunk port or landline phone handset
Let Matrix GFX11 be the bridge between your PBX and the 3G/GSM networks and add a competitive edge to your business by reducing telephone costs!
Primary applications for the GFX11 Fixed Wireless Terminal are Least Cost Routing and Remote Payphones. Connecting the GFX11 to a pay phone means billing will be calculated via pulse metering.
When a GFX11 is connected to an office PABX, Least Cost Routing and management software will recognise a number that is dialled, by factors such as prefix or time of day, and route the phone call according to the SIM card which best suits the call.
2N Easygate PRO Analog 3G Gateway – 850/2100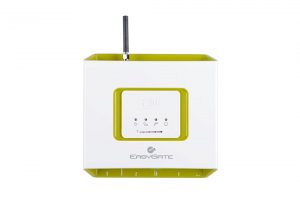 2N® EasyGate PRO is a one-channel analogue 3G gateway giving the user an opportunity to save costs on calls to 3G networks. 2N® EasyGate PRO can be used for voice, data, analogue FAX and SMS transmission. It allows you fixed line functionality but in a mobile solution.
FEATURES:
Voice calls over 3G
FAX, SMS sending/receiving and Data connection (GPRS/CSD)
SMS alerts about power failure/restoration
Baby Call as an automatic dial feature
Identification of calling party from 3G (FSK CLIP)
Rechargeable batteries in package (optional)
BENEFITS:
Cost reduction solution
Fixed line replacement
Analogue FAX over 3G
INTENDED FOR:
Small companies with up to 40 employees
Home Offices
Households in rural areas
Elevator companies
Robustel EG8001-4L Elevator Gateway 3G/4G Serial Router with Voice

The Robustel EG8001 Gateway is an industrial design for elevator and lift monitoring applications. It provides secure and reliable remote access via state-of-the-art mobile wireless technology. The EG8001 features multiple serial interfaces, audio interface for emergency calls and two independent Ethernet LAN interfaces.
General Features
■ Fully embedded Cellular Wireless 4G LTE connectivity
■ Power Supply: Input voltage range 9 – 36V D.C.
■ Solid Metal case construction, Operating Temperature Range: -40 to + 75 Deg.C
Interfaces
■ Twin Ethernet ports +
■ Emergency call and respond via voice interface
■ 2 x Serial RS232 ports + RS485 port, support Modbus Gateway and BACnet protocol
Software and other features
■ LED indicators (including RSSI), Built-in RTC, Watchdog Timer, SMS & Call & Timed Re-boot
■ VPN Tunnel: IPsec/OpenVPN/GRE
■ Management: Web, CLI, SMS, RobustLink cloud service
■ Supports RobustLink and Robust VPN
The EG8001 includes support for RobustLink cloud-based services, multiple VPNs and many other configurable features.