Home Solutions
For more than 30 Years, D-Link has been committed to providing a complete line of Wi-Fi networking and camera surveillance solutions. Find out how these solutions can help you and your family enjoy rich, fast digital lifestyles.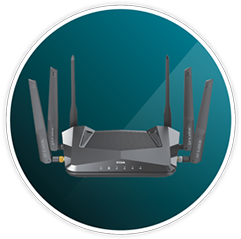 Connectivity
In today's high-speed world, you need the best possible network connectivity.
D-Link has one of the widest and most awarded ranges of connectivity solutions on the market, including our market leading Routers and Modem Routers. Whether it's for your brand new NBN connection, or your existing ADSL or Cable connection, D-Link has the right products to suit your requirements.
Looking to stream High-Definition movies or TV from Netflix, Stan or Presto to your devices within the home? Maybe your tastes are more for the soulful sounds from Spotify or Pandora? Either way, you need the latest Wireless technology, Wireless AC. Read more about what Wireless AC can do for you here..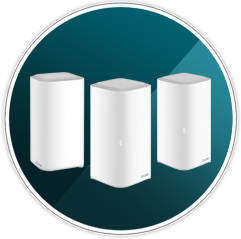 Mesh Systems
Covr your Whole Home in Seamless Wi‑Fi
Covr gives you access to the Internet with high‑speed, seamless and reliable blanket coverage in every inch of every room of your home, meaning you can move from room‑to‑room without ever losing connection.
Unlike traditional Wi-Fi Extenders, Covr uses Smart Roaming technology to eliminate Wi-Fi blackspots by creating one seamless network and automatically connect you to the strongest signal as you move through your home.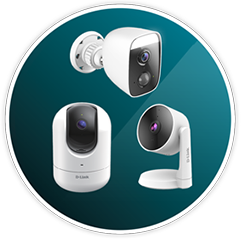 Home Surveillance
Security that keeps you up to date with your home. Protect what matters most, from every angle.
Check on your home from anywhere, 24/7
Monitor your home, day or night, from anywhere in the world. Night vision with motion and sound detection alerts keeps you ahead of the unexpected, giving you peace of mind with the latest in home security Cameras.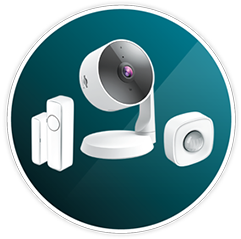 Connected Home
The future of home life is now possible with smart home technology
Connect your home to a growing number of smart home devices that work with the mydlink™ app on your phone or tablet.
Keep an eye on your home when you're away, save on your electricity bill by controlling your energy balance, set your lights to turn on when it gets dark.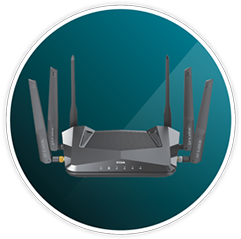 Mobile Broadband
D-Link provides a range of Mobile Broadband Routers. Simply insert your data-enabled SIM card and share an Internet connection, allowing your family and friends to stay connected.
Great for renters, and those that don't require a fixed-broadband DSL or Cable line, as well as for pop-up kiosks, conferences, trade shows and anywhere where you need a Wi-Fi network.